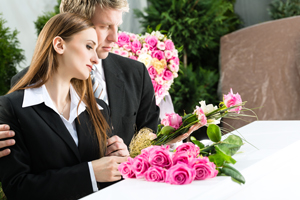 Losing a loved one is an emotionally challenging experience, and speaking at their funeral can feel like a daunting task. Writing and delivering a funeral speech, also known as a eulogy, is a way to pay tribute to the departed and provide comfort to those in attendance. Here are some helpful tips for writing and giving a funeral speech.
Keep it Personal: Your speech should be a personal reflection of your relationship with the deceased. Share your own memories, anecdotes, and feelings. Speak from the heart, as this will make your words more genuine and relatable to the audience.
Structure Your Speech: Organize your speech into a clear structure. A simple format to follow includes an introduction, the body, and a conclusion. The introduction should briefly introduce yourself and your relationship to the deceased. The body is where you share stories and memories, and the conclusion should provide a summary and offer comfort to the grieving.
Focus on Positive Memories: Highlight the positive aspects of the person's life. Celebrate their achievements, virtues, and the love they shared with others. This is not the time to delve into negative aspects or controversies.
Be Concise: A eulogy should typically last around 3 to 8 minutes. Keep your speech concise and focused on the most meaningful aspects of the person's life. Avoid unnecessary details or tangents that could lose the audience's attention.
Use Humor Cautiously: Humor can be a powerful tool to break the tension and celebrate the person's character. However, use humor cautiously, and make sure that it is in good taste and respects the audience's feelings and spiritual beliefs.
Practice Beforehand: Rehearse your speech several times before the funeral. This will help you become more comfortable with your words, pacing, and delivery. Practicing can also help you with controlling your emotions during the speech. And on the day of the funeral, you should bring along a written copy that you can refer to. It's hard to predict how emotional you might become, so it's helpful to have a copy available to help you through the speech if needed.
Funeral Directors in Everett, WA
When you need assistance with planning a funeral service, contact Funeral Alternatives of Snohomish County at 1-888-381-6993. Our expert funeral directors provide funeral planning in Everett, Mukilteo, Edmonds, Marysville, Tulalip, Granite Falls, Lake Stevens, Monroe, Sultan, Stanwood, and Arlington, WA. We also provide funeral services in Seattle, Bellevue, and King County. Feel free to give us a call today to ask any questions you have about how to plan a memorable service.