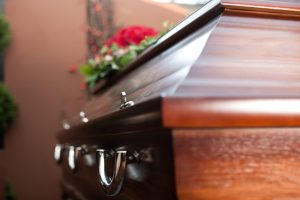 When a loved one passes, a surviving loved one is often tasked with writing the obituary. If you find yourself needing to write an obituary, you might feel a little uncertain about where to start and what to include. But even if you're not an experienced writer, you can still craft a strong obituary by taking a few things into consideration. Here's a look at what to consider including in an obituary.
Death Announcement
In many cases, the obituary begins with the death announcement, which includes the relevant date and location. While you shouldn't feel pressure to disclose the cause of death, you can incorporate this information if you feel like it's important.
Important Events/Titles
You'll want to make sure you do your research so you get the dates right on important events such as the birthday, weddings, graduations, and military service. Also, if your loved one held a particular professional title, you'll want to list it accordingly.
Anecdotes
A little story or anecdote can be very helpful with conveying your loved one's character. This can be used to share a trait such as bravery, sense of humor, or compassion. With this, brevity is generally the goal while still making it just long enough to get across your loved one's personality.
Mention All Relevant Family
Commonly, surviving family members are listed toward the obituary's end. The first family members listed are typically the spouse followed by any children. Siblings and grandchildren are also commonly mentioned. If the deceased was the matriarch/patriarch of a big family, you may simply write "numerous grandchildren/great-grandchildren." You can also include close family members who predeceased your loved one.
Funeral Info
Funeral information (or noting that there will be no service) is typically listed at the obituary's close. It's worth mentioning whether the service is public. If so, you should list the funeral's time and place. This is also where you could include info about a charitable cause in memory of your loved one.
Funeral Directors in Marysville, WA
When you need assistance with planning a funeral service, contact Funeral Alternatives of Snohomish County at 1-888-381-6993. Our expert funeral directors provide funeral planning in Everett, Mukilteo, Edmonds, Mountlake Terrace, Lynwood, Marysville, Tulalip, Granite Falls, Lake Stevens, Monroe, Sultan, Gold Bar, Stanwood, and Arlington, WA. We also provide funeral services in Seattle, Bellevue, and King County. Feel free to give us a call today to ask any questions you have about how to plan a memorable service.