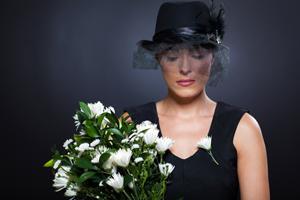 Grief can manifest in various ways. While some people find comfort in staying active and task-oriented, others have a hard time doing anything because they are so distraught. If you have a friend or family member who is struggling with grief, there are some ways that you can potentially help them:
Research the Grieving Process
By learning about the effects of grief, you'll be able to better understand what your loved one may be dealing with. Common ways that grief manifests include anger, depression, and anxiety. Your loved one may also struggle with maintaining a normal sleep cycle. Because of these potential complications, it's important to regularly check in on your grieving loved one and offer to meet up.
Offer to Assist with Basic Tasks
In some cases, grief can become all-consuming. This can make it very hard, if not impossible, to complete essential tasks such as grocery shopping, paying bills, cleaning, and cooking. So it's a good idea to make it clear that you can help with such tasks.
Help Them Feel OK about Crying in Front of You
A lot of people take pride in being tough. But in the throes of grief, even the toughest people may cry uncontrollably. Releasing such emotion can be helpful with the grieving process, so you should make it abundantly clear that your grieving loved one can feel comfortable crying in front of you.
Focus on Listening
Rather than fully focusing on saying the right things to your grieving loved one, you'll want to prioritize listening to them. This doesn't mean you should prod your loved one to speak if they're not comfortable doing so. However, you'll want to make clear that you're a comforting presence who will listen carefully when emotions do turn into words.
Funeral Directors in Snohomish County
You can also assist your loved one by contacting a funeral director to plan the service. At Funeral Alternatives of Snohomish County, our highly experienced funeral directors provide funeral planning in Everett, Mukilteo, Lynwood, Mountlake Terrace, Bothell,Granite Falls, Lake Stevens, Monroe, Sultan, Stanwood, Marysville, Tulalip, and Arlington, WA. We also provide funeral services in Seattle, Bellevue, and King County. Feel free to give us a call at 1-888-381-6993 to ask any questions about our services and pricing.