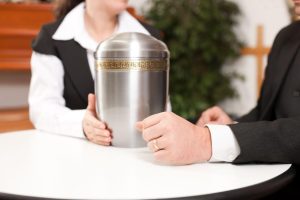 Whether you're making a decision for yourself or if a loved one has suddenly passed and you need to make a decision about their remains, you may have some important questions to ask about cremation. In recent years, cremation has become increasingly common. Washington has one of the nations highest cremation rates at over 75%. At Funeral Alternatives of Snohomish County, we provide cremation services in the greater Marysville, WA area, and would be happy to discuss any of your questions/concerns about this process. Here's a look at some of the common questions about cremation.
How much time does the cremation process take?
Generally, the cremation process is completed in three to five hours. This includes two to three hours for the cremation itself, and then one to two hours for the remains to cool down before they can be moved.
Does the cremation process involve embalming?
Typically, embalming is not done prior to cremation, unless a viewing is going to be held before the cremation is done.
Is a casket needed for cremation?
You won't need a burial casket for cremation. Rather a simple cardboard or wooden container is used. If the body will be present at a service before cremation, then you could choose a casket that is simple enough for cremation, but designed to be presentable for such a service.
What kinds of urns are available?
There is a vast assortment of urns available that range significantly in the materials they're made from. Popular options include marble, ceramic, and hardwoods. There are also military-specific urns for those who served. You can also opt to keep some of the remains in a wearable keepsake urn, which is a piece of jewelry that allows you to keep your loved one close wherever you go.
Who offers affordable cremation services in Marysville, WA?
At Funeral Alternatives of Snohomish County, our local funeral directors offer affordable cremation services in Marysville, Everett, Lake Stevens, Tulalip, Stanwood, Mukilteo, Mountlake Terrace, Lynwood, Edmonds, Monroe, Granite Falls, and Arlington, WA. We also provide funeral planning in Seattle, Bellevue, and King County. Feel free to contact us for a consultation about planning a service that aligns with your needs and budget.