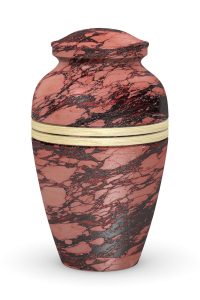 At over 75%, Washington has one of the highest cremation rates in the nation. And within the next 15 years, it's expected that the cremation rate will be over 75% for the whole country. There are many reasons why cremation has become more popular, including affordability. At Funeral Alternatives of Snohomish County, we offer affordable cremation services in the greater Everett, WA area. Here's a look at four reasons that cremation has become more popular than burial.
Affordability
Cremation tends to be significantly more affordable than burial because you don't need to buy a burial plot and urns are typically much lower priced than caskets. Depending on the exact options chosen, cremation often costs around 50 percent less than burial.
More Time to Plan Funeral
Especially if the death is sudden and/or family members live far away from each other, a lot of time is needed to plan a funeral that accommodates everyone's schedule. Unlike with burial, cremation makes it easy to wait an extended period of time to hold a service with the remains present.
Wide Assortment of Urn Options
As cremation has become more common, there is more of an industry for urn production. Popular styles of urns include hardwood, marble, bronze, and ceramic. For veterans, military-themed urns are an appropriate choice. And for those who cared deeply about the environment, it's worth considering biodegradable urns. Also, there are wearable keepsake urns, which are urns that are fashioned into jewelry, allowing you to keep your loved one nearby as you go about your daily work routine.
Share Remains among Family Members
If your family members live far apart from each other, cremation allows everyone to keep a portion of the remains close to them.
Affordable Cremation Services in Snohomish County
If you're interested in cremation services in the greater Everett, WA area, feel free to get in touch with one of our experienced funeral directors. Funeral Alternatives of Snohomish County provides affordable cremation services in Marysville, Tulalip, Mukilteo, Edmonds, Mountlake Terrace, Lynwood, Bothell, Monroe, Granite Falls, Darrington, Lake Stevens, and Arlington, WA. We also offer funeral planning in Seattle, Bellevue, and King County. Feel free to give us a call at 1-888-381-6993 to ask any questions about planning a memorable service.