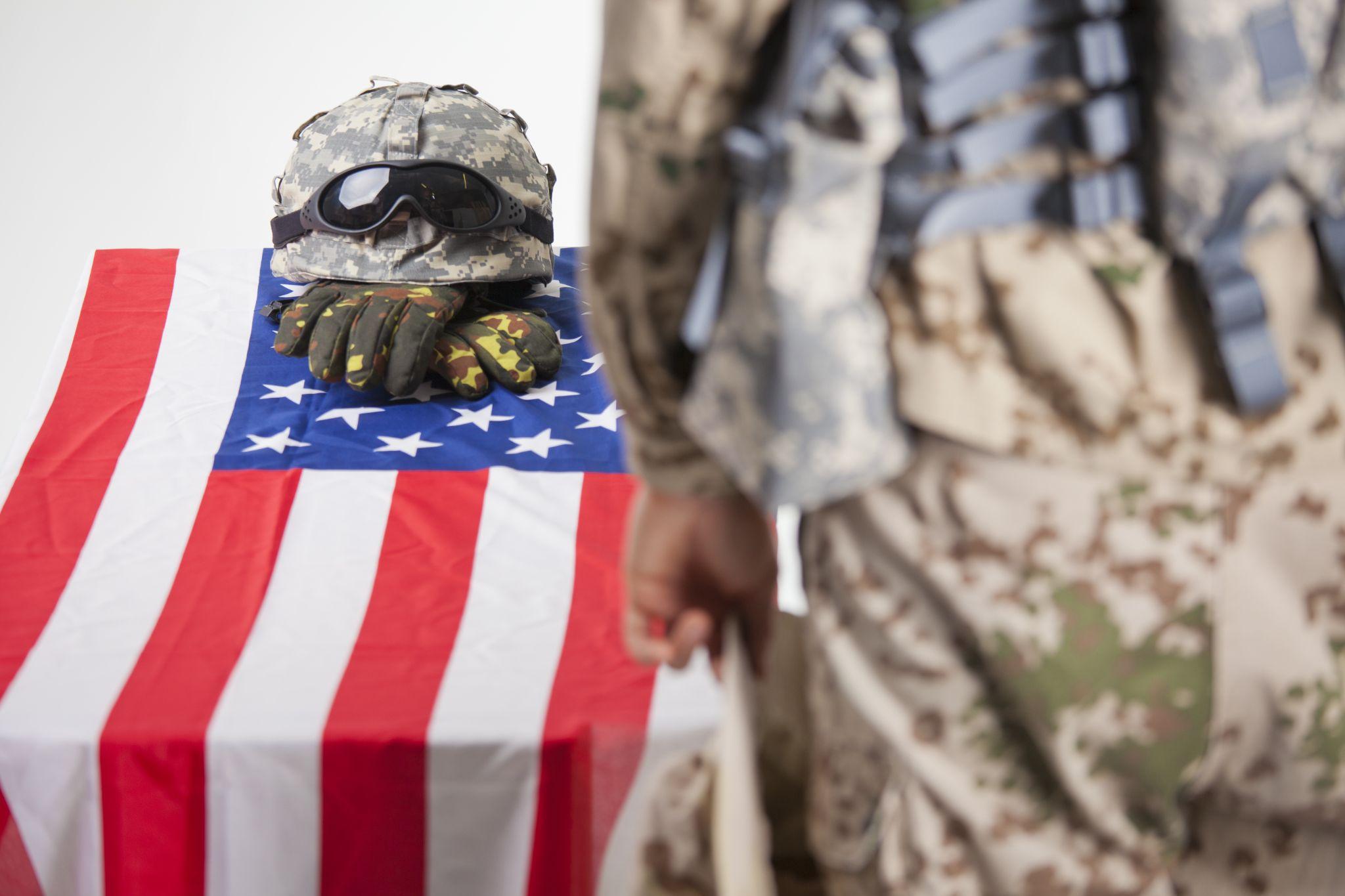 When a member of the military passes on, there are certain traditions that should be followed as part of the service. At Funeral Alternatives, our local funeral directors have ample experience with planning military funerals that include all customary aspects. We also do our best to make sure that all military members receive a proper service, even if finances are tight. Here are five important components of a military service that can be arranged by a funeral director in Snohomish County.
Interment in National Cemetery
For veterans in Western Washington, Tahoma National Cemetery is a dignified final resting ground. It sits in the shadow of Mount Rainier and is accessible to friends and family members throughout Puget Sound.
Playing of Taps
Taps is a musical composition, traditionally played on a bugle, that traces its roots back to the Civil War. Since 1874, it has been officially recognized by the Army. The funeral director can arrange for an active military bugler to come to the service and play Taps.
Flag-Folding Ceremony
At Funeral Alternatives, we're happy to arrange a traditional flag-folding ceremony conducted by an active member of the relevant military branch.
Presidential Memorial Certificate
Since the Kennedy administration, every sitting president has maintained the tradition of honoring deceased military members with an engraved certificate that features the current president's signature.
Flexible Payment Plans
At our local funeral home, we understand that finances are sometimes tight for veterans' families. We offer flexible payment plans to make the costs more manageable. We're also happy to assist you with finding financial assistance through local veterans' programs that can help to offset the costs of the service.
Funeral Directors in Snohomish County
When you need assistance with planning a military service, contact Funeral Alternatives of Snohomish County at 1-888-381-6993. Our reputable funeral directors provide funeral planning in Everett, Lynwood, Mukilteo, Mountlake Terrace, Bothell, Lake Stevens, Granite Falls, Monroe, Sultan, Stanwood, Arlington, Tulalip, and Marysville, WA. We also provide funeral services in Seattle, Bellevue, and King County. Feel free to give us a call to ask any questions you have about how to plan a memorable service.