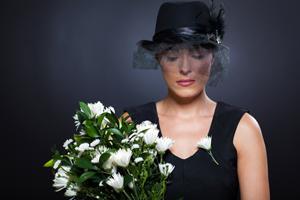 When it comes time to plan a service, there are various types of memorials/gatherings to consider. To make sure that you successfully plan the right type of service for your situation, it's best to enlist the help of an experienced funeral director. At Funeral Alternatives, our local funeral directors will listen closely to your desires, and then plan a service in accordance with your budget. Here are some of the common kinds of funeral services.
Traditional Funeral Service
Traditional funeral services are commonly held in churches with a pastor who sermonizes. With a traditional service, the remains are present, and there may be a viewing before the speaking starts. Along with the pastor, loved ones also speak. Following the church service, there is a procession to the cemetery for a short graveside service.
Memorial Service
A memorial service is much the same as the traditional service. However, the big difference is that the bodily remains are not present. If you can't hold a service until long after the death, then a memorial service may be the desired option.
Direct Burial
With a direct burial, no service is held. In many cases, this is a request that people make before they die. Direct burial is also often chosen if the budget is limited, and/or the death was sudden and there isn't time to plan a proper service. With direct burial, you may still hold a memorial service at a later date.
Scattering Ceremony
As part of a scattering ceremony, a small gathering of loved ones disperse the cremated ashes at a location of emotional significance.
Wake
While a wake is historically a Catholic ceremony during which the Rosary is said, there are many non-Catholcs who hold a wake. This offers a small group of close loved ones to have a private moment of remembrance before the formal service is held.
Funeral Directors in Everett, WA
When you need assistance with planning a service, contact Funeral Alternatives of Snohomish County at 1-888-381-6993. Our reputable funeral directors provide funeral planning in Everett, Lynwood, Mill Creek, Mukilteo, Bothell, Lake Stevens, Granite Falls, Darrington, Monroe, Sultan, Stanwood, Arlington, Tulalip, and Marysville, WA. We also provide funeral services in Seattle, Bellevue, and King County. Feel free to give us a call to ask any questions about how to plan a memorable service.