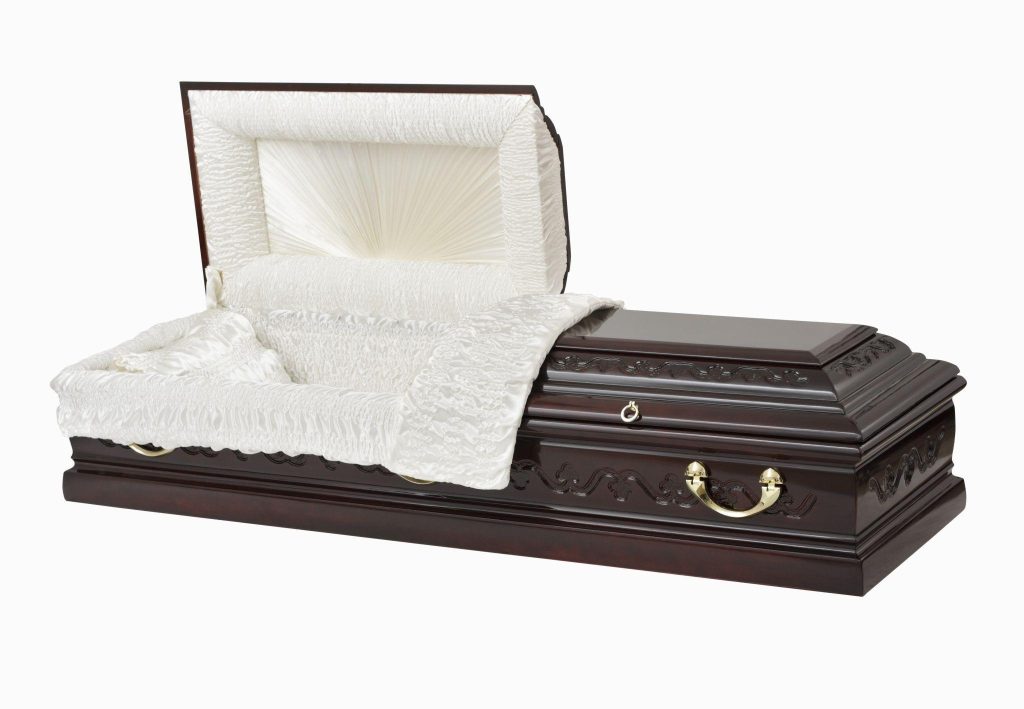 When trying to choose a casket, you want an option that provides dignity, but also stays within your budget. At Funeral Alternatives, our local funeral planners can take your desires and budget into consideration, and then make recommendations accordingly. Here's a look at six common casket options to choose from.
Hardwood
Generally speaking, the harder the wood, the more costly the casket. Some of the higher-end hardwood casket options include mahogany, cherry, and walnut. Options that are more budget-friendly include maple and poplar.
Wood Veneer
If you're on a tight budget, you could go with wood veneer, which offers an appearance very similar to hardwood caskets. Wood veneer caskets are crafted with a combination of real wood veneers and engineered wood.
Bronze & Copper
These caskets are known for being especially durable. They won't rust, and they strongly resist water and air. Many people consider bronze/copper caskets' ability to endure the test of time to be a highly desirable trait.
Stainless Steel
Although stainless steel caskets don't quite have the same level of durability as copper/bronze caskets, they are still very strong, and are also more affordable.
Green Caskets
A biodegradable casket is a great option for those who held a deep love of the natural world.
Cremation Caskets
If you're planning to hold a service with a viewing prior to cremation, then you could go with a cremation casket. These caskets look good enough to be used in the service, but will fully combust in the cremation chamber.
Funeral Directors in Marysville, WA
When you need assistance with planning a service, contact Funeral Alternatives of Snohomish County at 1-888-381-6993. Our reputable funeral directors provide funeral planning in Marysville, Tulalip, Everett, Mukilteo, Lynwood, Mill Creek, Bothell, Edmonds, Mountlake Terrace, Lake Stevens, Monroe, Sultan, Stanwood, Camano Island, Granite Falls, Darrington, and Arlington, WA. We also provide funeral services in Seattle, Bellevue, and King County. Feel free to give us a call today to ask any questions you have about how to plan a memorable service.